For many years I've been wanting to purchase a Nereus inboard fishing boat. These boats were made in South Australia from the early 1970's until the early Naughties. They are a very popular fishing boat that has a wide beam and is well known for it's excellent handling in rough seas.
Finally after a 12 month search a Nereus came onto the market that ticked all my boxes. In a nutshell I wanted a boat 16-18′ in length, with a good hull, on a good trailer with an inboard engine and gearbox. If it came with a heat exchanger that was a bonus.
Well here's a picture of our new purchase on the trailer at Port Wakefield on our way home from Yorke Penninsula. It certainly doesn't look like a boat built in the mid 1980's.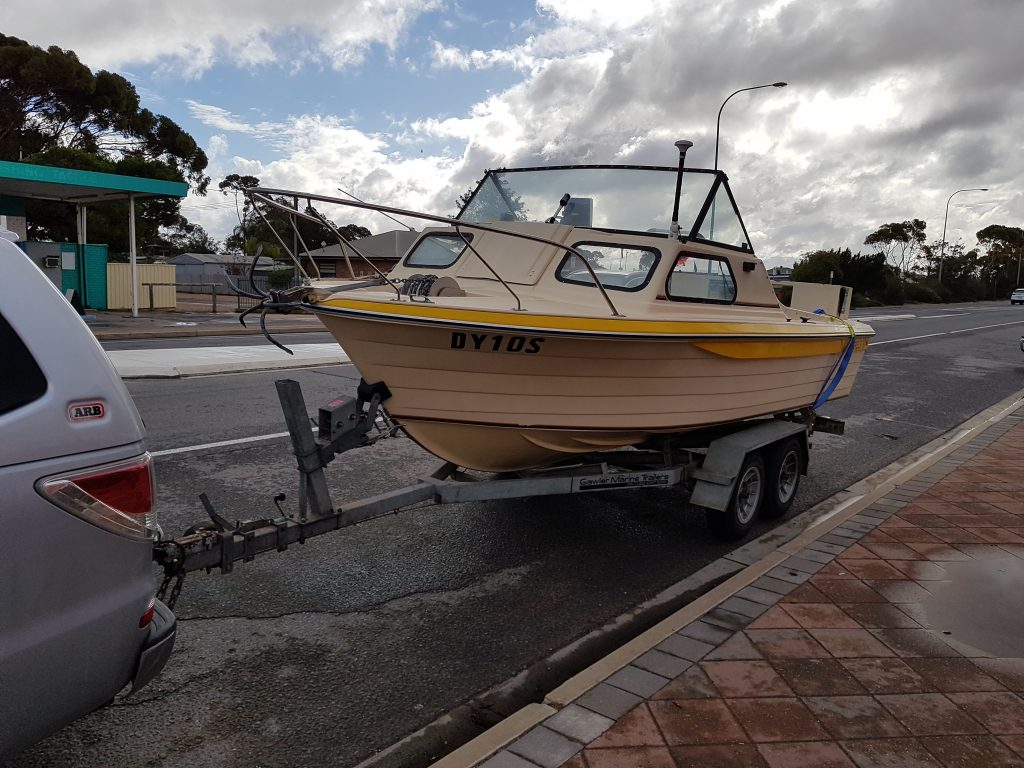 While the Nereus is common in SA that doesn't mean they come up for sale often, it also means that when they do come up they hold their price. So to offset the cost and ensure it doesn't sit on a trailer for extended periods I've gone halves with my Parents. Between my father and I we should able to get her in the water and out fishing as often as we can.
Here's a few pics of the inboard engine;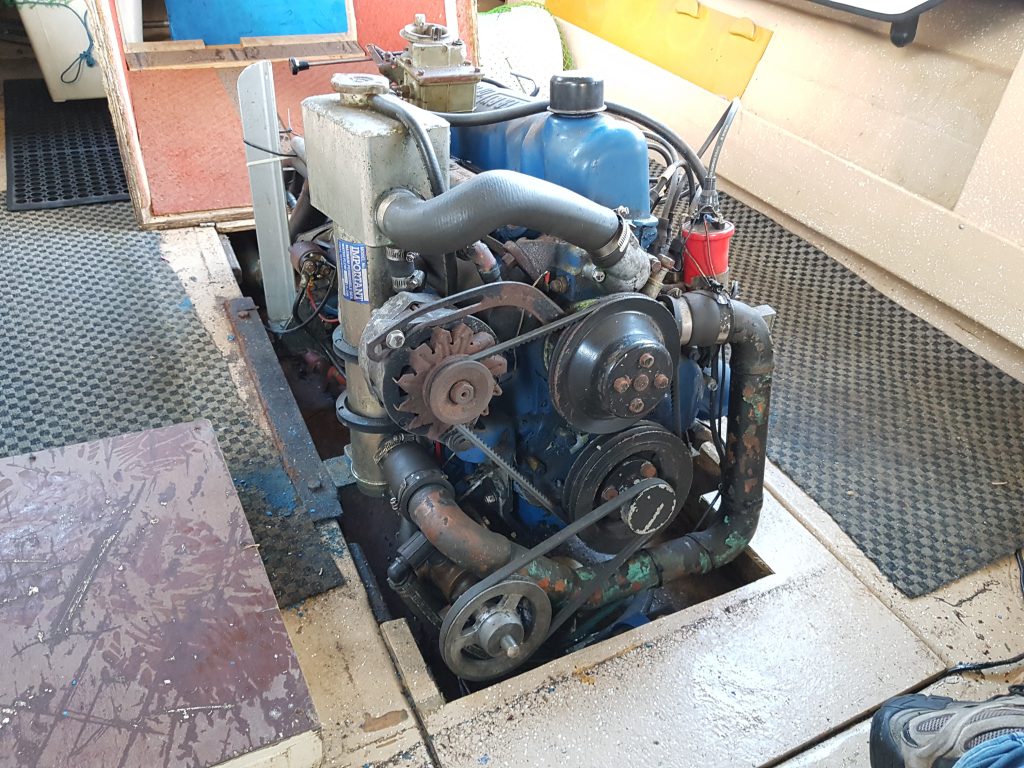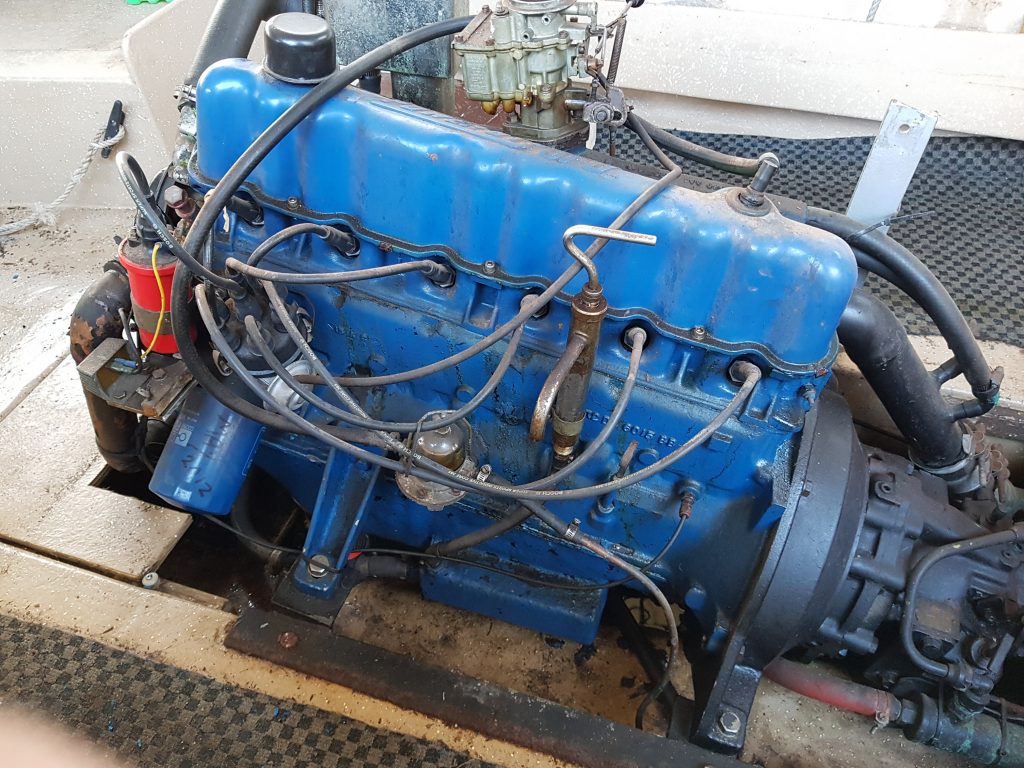 The engine in this Nereus is a Ford 250 cubic inch pre-crossflow log head inline six cylinder. Being the pre-cross flow engine this inline six is the American designed log head which was used in a heap of different vehicles. Of note you can find them in Mustangs and F100's in the states, or Ford Falcon XA/XB/XW/XY and some Cortinas from the 1970's. The block numbers suggest the doner car was a 1972 Ford XA Falcon This should make it fairly straight forward to get spare parts.
Anyway that's the Nereus in a nutshell. I've already started making a list of the "jobs to do" and I'm looking forward to getting cracking.