One of the more interesting jobs with an inboard boat is changing the oil. Unlike a car it's a little challenging to get under the boat and drain the oil into a pan. When purchasing the boat one thing I noticed was someone had installed a manual oil pump, you should be able to see the shiny thing in the middle there with a handle.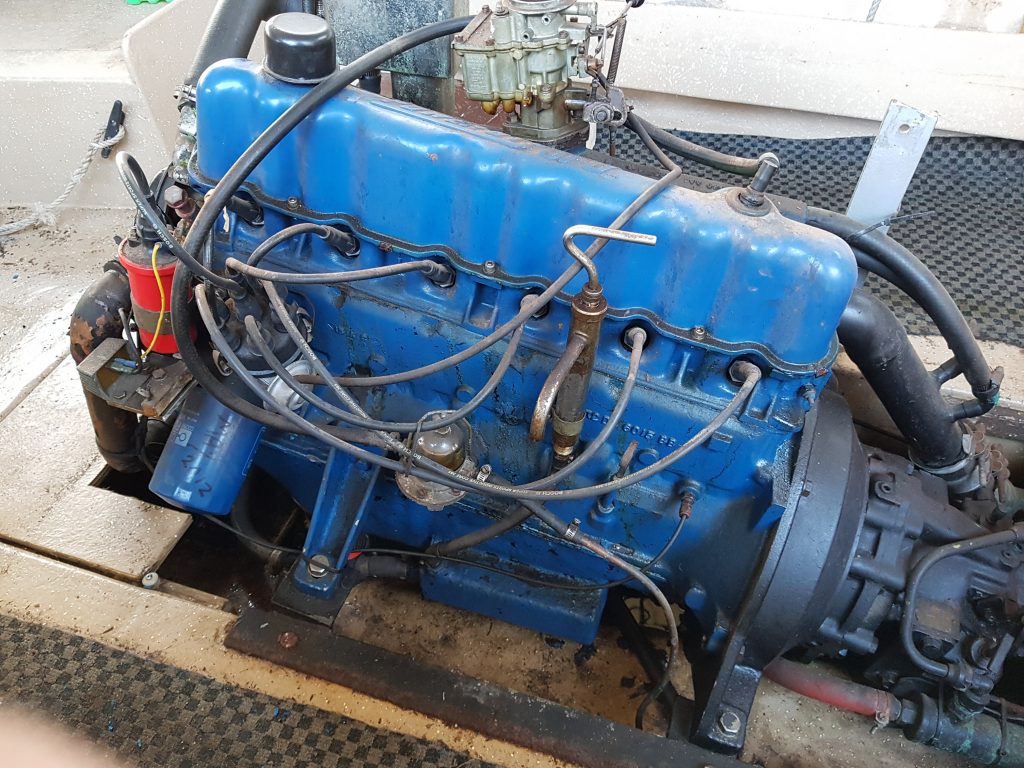 So the first step was to get the engine oil warmed up before we pump it out. Since this was the first oil change I decided to use some engine flush to make sure it's as clean as we can. Once the engine was good and hot the oil was a doddle to pump into a bucket and remove. Then it was a simple matter to replace the oil filter and re-fill.
I've so far been happy with the Penrite Oil I put in my Hilux, so once again I've gone with the same brand. Using the Penrite product selector it suggested a standard mineral oil with plenty of zinc, so 5L of Penrite HPR30 was purchased. I'm thankful these older engines only requrie 4 and a bit litres of oil, so only a 5L bottle is required.
I was happy to find that the oil filter used is the same as my old Hilux, that will save some confusion in the future.
Now to get in and start degreasing the engine and bilge.