So having finally erected the tower I could finally set about getting my K4KIO Hexbeam in the air.   Having spent quite a bit of time rebuilding the Hexbeam it was time to reassemble it in the back yard.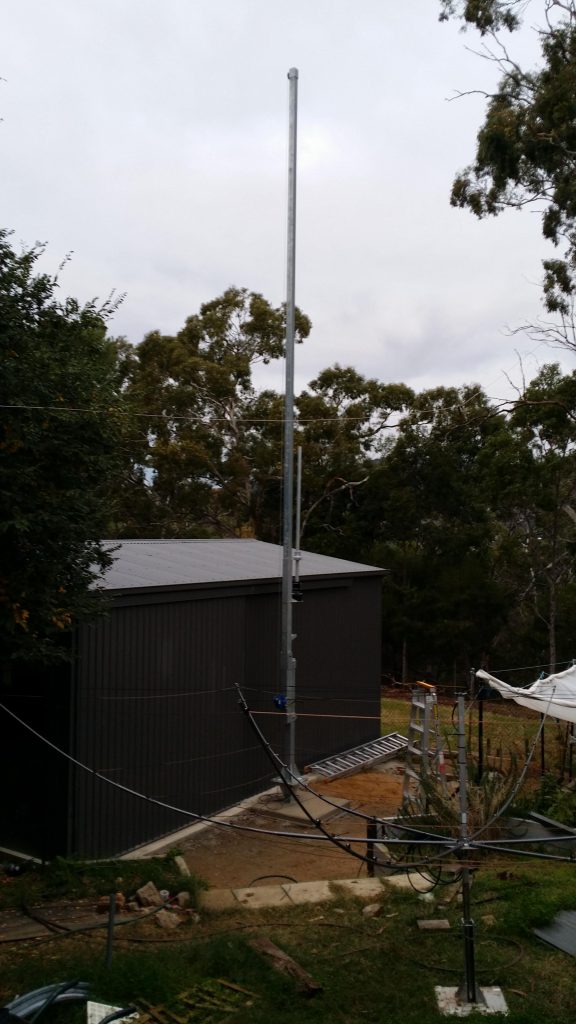 From there we had to man handle it into position.  To get the antenna on the pole we simply released the two front cords that hold the arms together, it makes the antenna a little wobbly for a bit but you've just got to be careful.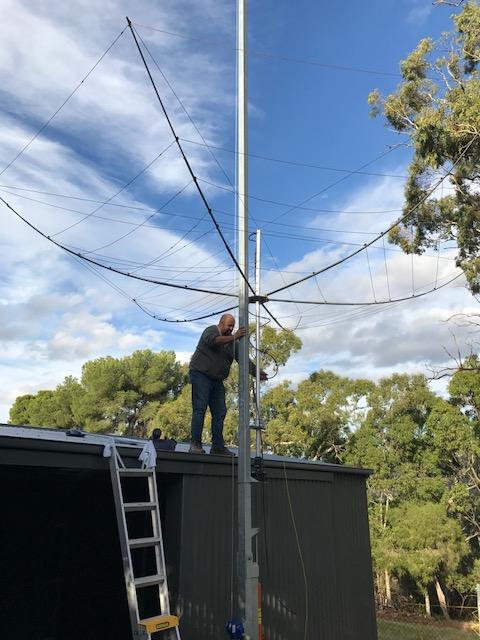 Again having the tower within 300mm of the shed makes for a rock solid platform from which to work.  I will be adding some perforated steel walk way to the top of the shed in the coming months that will give me a level platform on which to stand.  These shed roofs are slippery when wet, safety first.
Time to send it up
This slideshow requires JavaScript.
In all it's glory !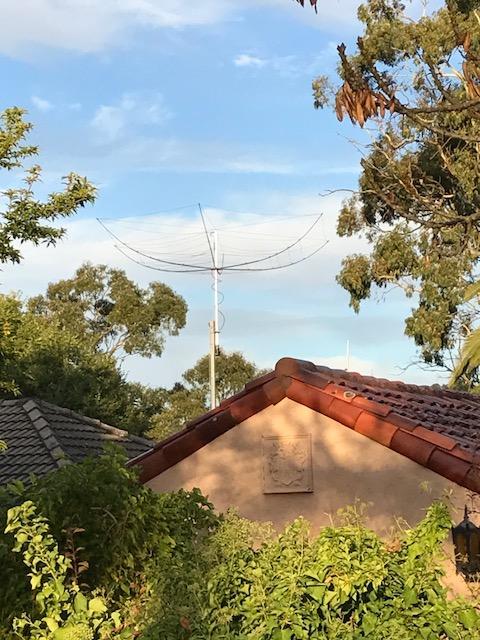 Ok so all that is left now is to get inside and start calling…. HALLO CQ !